Haba My Very First Game Go, Go Little Penguin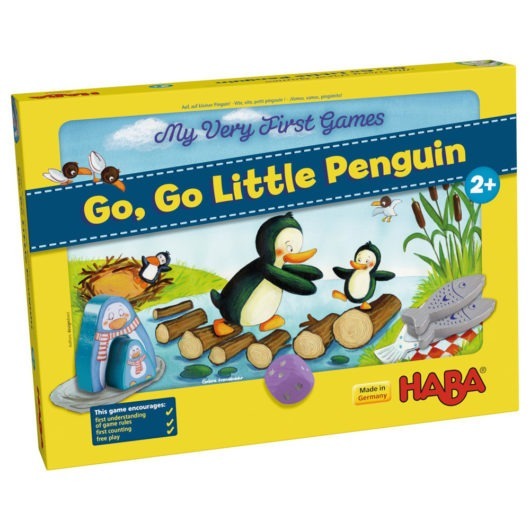 Race to be first to gobble up the fish!
The penguins and their babies live on an island, but the tasty fish is on the mainland. Use the stones, logs and planks to help the penguin babies hop with their parent across the water. Which penguin twosome will be the first to reach the mainland and gobble up the two tasty fish.
| | |
| --- | --- |
| Weight | 680 g |
| Dimensions | 370 × 270 × 50 mm |
| Price | £30 – £35 |