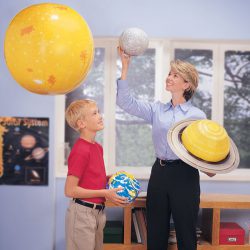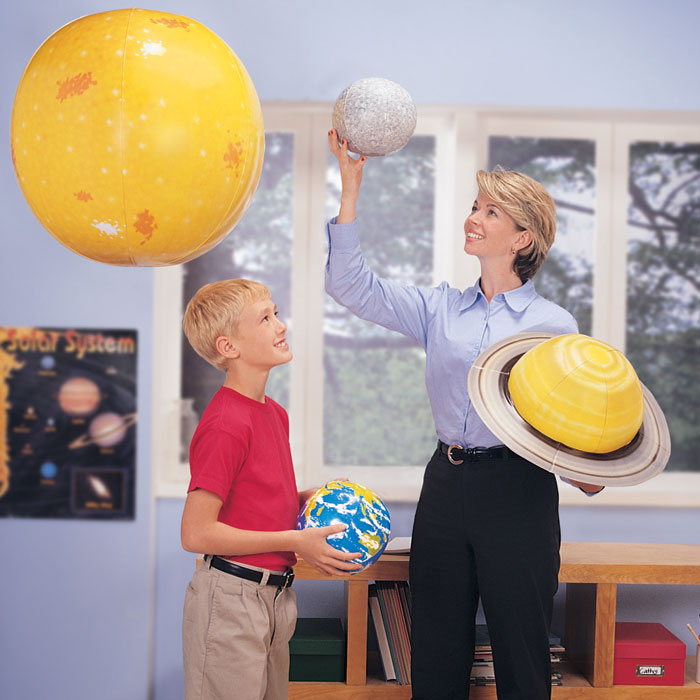 Schools love Space and our solar system as a topic this time of year, and so do kids.
And making your own solar system model for school homework is a classic. It's a great way to learn about each of the planets and their features! However painting polystyrene balls and papier-macheing balloons can prove a challenge for even the craftiest mum or dad. So if you're running out of time, or just can't find the right sized ball to represent Earth, then relax. Fun Learning has got you covered with a few cheeky time savers.
The basics:
-How big do you want to make it? The scale of the planets is mind-bogglingly huge! (Check out this amazing scale map of the Solar System if you've time to kill scrolling) It's a much better idea to just focus making the planets using a rough scale.
-Make sure you get the planets in the right order, they run; Mercury, Venus, Earth, Mars, Jupiter, Saturn, Neptune, Uranus. Wondering where Pluto is? It was relegated to dwarf planet status back in 2006 because it's so tiny! If you're feeling nostalgic you can still include it if you like.
-How are you going to arrange the planets? On rods or suspended with fishing line? Will you just stick them into a shoebox?
With those questions answered Here's our ready-made recommendations of ready-made planets and stars:
Glow In The Dark 3D Planets in a Tube. These glow in the dark planets even come with their own 'invisible' fishing line and tacky putty. You just need to string them up and then hang them off a mobile or shoebox.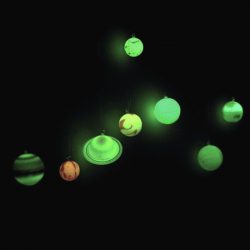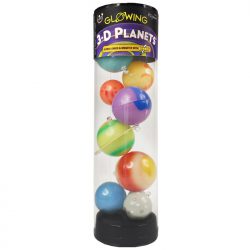 Speaking of shoe boxes, if you're making a solar system that needs to fit in a box, then these Glowing Planets and Stars might just be what you need. You even get some chunky Glowmite stars. Glowmite is great because it sucks up lots of light and glows for longer. Because it works by absorbing UV light, there's a handy trick to getting it to glow quickly – Just shine a dark light or UV lamp on it to supercharge that glow effect.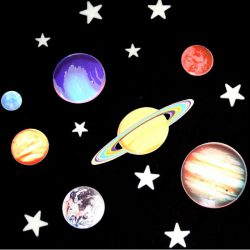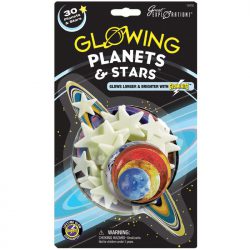 Now, we couldn't mention Solar Systems with Learning Resources Solar System. It's a great reference to helps kids visualise the arrangement and orbit of the planets with actually rotating planets! Even better – it looks pretty cool and makes a great night light.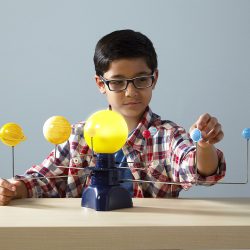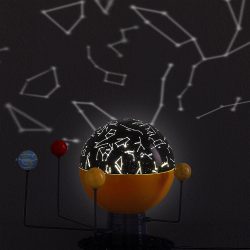 If you're feeling inspired and want to see more the stars or planets then check out our Space & Solar System section on the website. for plenty more space facts, telescopes, themed games and more!