Get kids coding with these great games and toys. These are a fantastic introduction for children to start programming, covering the logical and planning skills necessary to thrive in the world of tomorrow.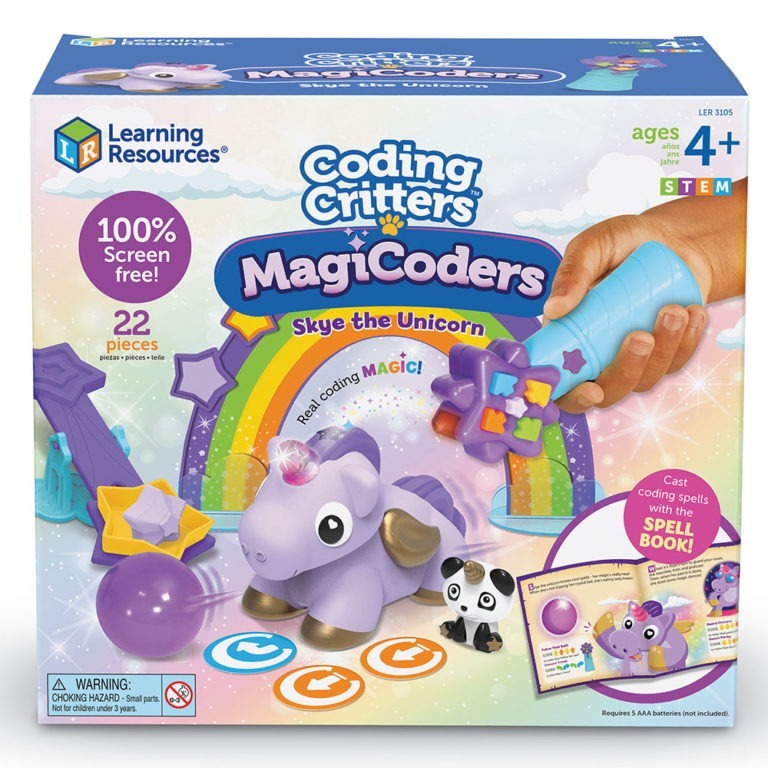 WHAT MAKES IT GREAT?
- Skye and the wand require 5 AAA batteries, not included.
- Switch the wand to Spell mode, then open the enchanted spell book to find the mystical codes and activities and cast a few training spells.
- Playing with Skye teaches young children basic coding and spatial concepts and sequential logic, and helps kids develop critical thinking, problem-solving, teamwork, and collaboration skills.