Sometimes a pure treat is in order – something special, a little bit of indulgence, carefully chosen to bring joy into a child's life. It may be a little time spent together, a celebration or a gift that's perfect for them. Encourage their exuberance and zest for life.
The reality is, children are constantly learning, no matter what they're doing. Of course, their most 'traditional' learning will happen at school, but that's not where learning is restricted to. Fun learning can happen anywhere. Take a look below for some our ideas on how you can create a fun learning environment for your child/children!
How Do I Create Fun For My Child?
– Exploit interests / Feed curiosity
– Allow child-led, open ended discovery with few rules
– Allow silliness / Story telling / Jokes
– Connect with music / Dancing / Bubbles
– Take time to offer "surprise" treats
– Explore the arts together
– Encourage social engagement
– Share your favourite memories from your childhood
– Involve them in plans anticipating big events like birthdays & Christmas
– Pet animals
– Connect with nature
Issues
– Seeing life through the eyes of a child
– Balancing the need to achieve with time off
– Should kids be bored?
– Encouraging creative confidence
– Making time to reward & relax
– Parties / Gifts / Social events
– Congratulating achievement
1) What Kind of Toys and Games Can Help My Children Learn in a Fun Way?
It tends to vary depending on the age of your child, but luckily we have a useful age category on our website which helps you determine the toys, games and books that are most suitable. 
For this age group there is a lot of fun to be had doing simple tasks. In this age category you'll find lots of simple toys with bright, bold colours and simple functions. You want your baby or toddler to gain confidence and have fun whilst practising simple functions such as hand movements, hand-eye-coordination, shape / colour recognition, and even their motor skills. 
In this age group you'll start seeing a lot more use of letters, numbers, shapes and animals. At this age children have a basic understanding of numbers, letters and shapes and are constantly developing their knowledge and use of these concepts. It's great to use fun activities, toys and books to make them feel excited and enthusiastic about numbers and letters, and to help them feel proud of their knowledge. Having fun with numbers and letters also preps them for school too, where these things become a focus. If you can start teaching your child how fun words and numbers can be, then school is a more exciting prospect for them. 
Ages 5 to 7 are when most children start to feel comfortable and confident in school and their school routine. They've passed the nursery stage, and school time moves away from the 'getting to know you' playtime, and instead starts to focus more on 'traditional' learning techniques and curriculum education. At this age it's likely your child is becoming interested in certain topics and concepts, and they may come home with lots of curious questions. 
Toys for this age group should encourage children to see school subjects in a fun way. You'll notice toys for this age group will encourage curiosity and will engage children with intrigue and puzzles. Intellectual puzzles are relatively new to children of this age, and they'll find this element of learning extremely fun and challenging. This age group are also very proud to learn new things and find lots of fun in 'showing off' their knowledge – so encourage this and have fun with it! Creating experiments, solving mysteries, experimenting with science, producing crafted items – are all educational but extremely enjoyable too. 
For many children, it is when they reach 7 (or older) that they may start to experience insecurities about their intelligence – which is something you'll want to think about when playing and learning. By having fun toys and practising fun learning at home, you can help develop your child's education and development in a safe and low-pressure environment. Taking their education beyond what their school offers, using fun toys, will help encourage them in any of the subjects they feel a little unstable in. Fun learning at this age is also a great opportunity to increase their passions and interest in the topics they love at school – by expanding their knowledge in a fun and exciting way. A lot of the toys in this category help to do exactly this, and you'll see your child's confidence boost.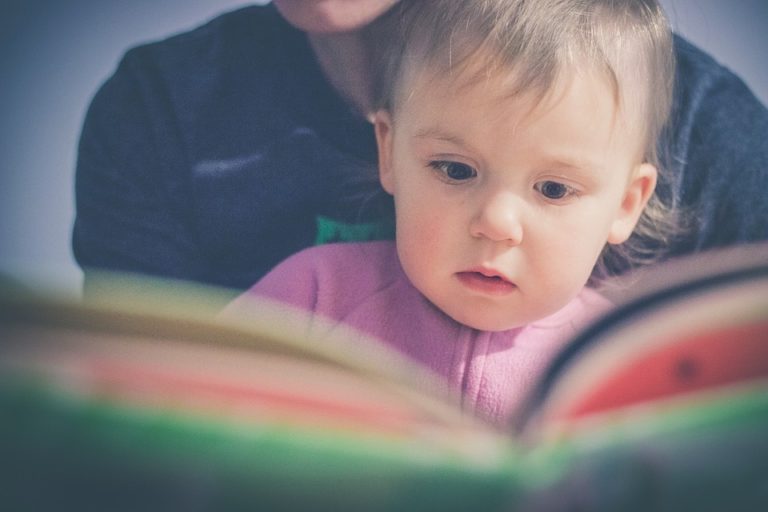 2) How to Make Reading Fun for Kids
Whilst some children will adore reading from that very first bedtime story, others are more reluctant readers and need a little help seeing it as fun or entertaining. Luckily, there are so many things you can do to help reading become something your children love and associate with fun. Here, we've put together some ideas that can help make reading fun, and help make storytime something they look forward to. 
Tip 1: Don't Be Afraid to Get Silly
If you have any embarrassment about reading aloud, it's time to leave your embarrassment and ego at the door. Children just don't care, and all they need to have fun (most of the time!) is to see you having fun too. The easiest and quickest tip on this list, is to simply start being silly when it comes to storytime. Make silly character voices and even make funny faces for different characters. When your children see you enjoying reading, they'll start to enjoy it too. 
Tip 2: See it From a Child's Eyes
Remember, that even though we as adults know all the plot twists and characters in most classic children's books, your children don't! They're reading all of this for the first time, and if you can approach reading with fresh excitement – so will they. Imagine you've never read 'James and the Giant Peach' and think of how wondrous that concept is, and how amazing the idea would be. Treat it with amazement and curiosity – and encourage them to as well. Experiencing those feelings together can be a real turning point for children, and really relax them into enjoying reading once more. 
Tip 3: Pick the Right Books
It sounds obvious, but picking books your child will love, is a key step to helping them enjoy reading. We know at school they may not have much control over reading – but at home they do and so it's important to find books they love. Look for topics that make them curious, ask questions and laugh. Those are all key signs of enjoyment and excitement. 
Tip 4: Create a 'Reading Den'
If you create a new area of their bedroom or playroom, just for reading – it immediately makes the activity more exciting and more interesting for your child. Try and make the reading den as fun as possible, and make it a real feature. Here are some ideas: 
Have books dangling from the ceiling
Have an array of bookmarks in different designs to choose from 
Have a headlight with a torch – so reading in the dark 
Have lots of soft toys to read out loud to 
Have a bean bag or inflatable chair to sit on (something different from their usual seating) 
If you've never taken a day trip to the library before, it's time to find out where your local one is! Children love the library and it's a fantastic place to get them excited about books and reading. Let them explore the shelves, and encourage them to make their own choices too.
3) Fun Crafts With Kids to Encourage Creativity
Crafts are a fantastic way to entertain children on rainy days – and most of us probably have fond memories of crafting and playing with art supplies when we were younger. Crafting (making things / being creative) is something all children need to experience and experiment with – as it is fun, but also educational and beneficial to their development!
Why is Crafting Important?
Crafting covers many elements of a child's development and education. It's an activity that strengthens their imagination, encourages their self expression and offers an outlet for emotions. It is important for their development to express themselves and explore new ways of thinking.
By creating opportunities for trying out new ideas and new ways of thinking, children grow in confidence, and their excitement to try new things is encouraged. It's fulfilling for children to express themselves freely and make a project their own. 
Here are our Top Tips for Fostering Creativity:
Make the process more important than the finished product
Allow children to generate the ideas and set the pace
Create a space for messy activities
Reinforce that there are no mistakes in "Art"
Offer a wide range of creative materials and experiences
How Can Fun Crafts Help Your Kids:
Creativity is like a muscle; it requires the opportunity to practice it with a variety of approaches. Regular practice builds resilience and confidence in a child when confronting new projects and ideas.
There are lots of great kits and art materials available but for some easy options here are some ideas:
Tots Art Gallery
This is something we sell at Fun Learning and it's a fantastically fun way of encouraging creativity. There are 12 multi-sensory activities in this little craft kit – so it allows plenty of opportunity to try different techniques. It's a great way to narrow down which particular craft your child enjoys the most – so you can start doing more of those. 
Step by Step Animals – Fun Learning
Step By Step Shapes – Fun Learning
The idea of wipe-clean drawing and playtime is a great one, because it takes a lot of pressure away from the child. They can learn to draw and play without worrying about doing things 'wrong' or messing up paper or notebooks. This particular craft / drawing set is a really fun one for all young children. Develops creative confidence as mistakes are simply wiped away!
Klutz Watercolour Crush – Fun Learning
Watercolour Crush is a way to encourage art for slightly older children. Watercolour is a new way of expressing yourself and it's a bit more 'grown-up' than the poster paints they will be used to using at school. This book is a lovely way of letting them explore different techniques. It's got just enough instructions to allow the child to achieve the basic skills of watercolour painting.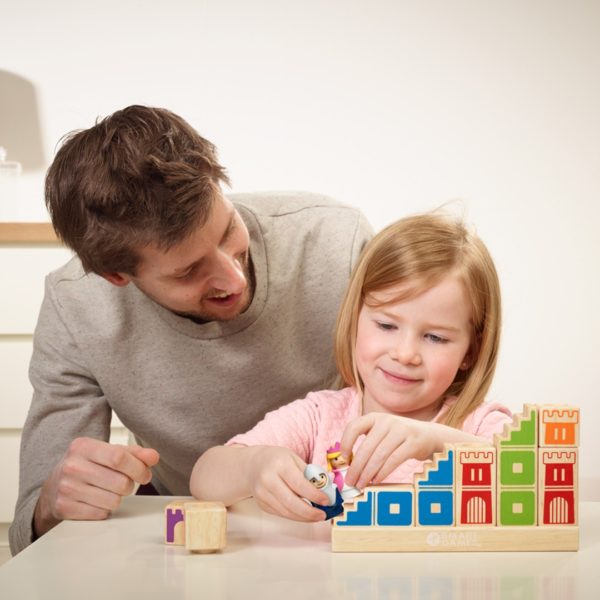 4) Fun Things to do with Kids in the Evening After Work
Modern life does not lend itself easily to having fun. The needs associated with work, family life, homework, cleaning, tidying and making meals can often make it feel like there are enough hours in the day to let your hair down and enjoy yourself. However, finding time to mess around and share moments of connection with your children is one of the key cornerstones of a happy family unit.
Having activities that you can do with your kids after work can provide this opportunity. Whether it's a fun game or shared activity that can be participated in by the whole family after dinner, or a one-on-one session with each child individually just before they turn in for the night, these moments of family fun can be a welcome respite from the rigours of daily life and serve as a tonic for everyone.
As well as providing momentary stress relief and a host of immediate benefits to your life satisfaction, such activities can also be instrumental in creating a strong family spirit that will endure throughout their childhoods and beyond. Once the birds have flown the nest, the time you spent with them in their youth will represent happy memories upon which everyone can reflect.
Arts and crafts can be a superb way of encouraging your child's creativity and fostering a connection with them, all in one go. From something as simple as drawing, colouring in or making plasticine models to more complex art projects such as collages, festive decorations or even homemade stop-motion animation movies, the possibilities are endless! Collect all your arts and crafts materials in a box and bring it out at a set time every week to allow them to express their thoughts and feelings and connect with you at the same time.
Meanwhile, reading can be another hugely enjoyable pastime that is educational, entertaining and inclusive, all in one go. For younger children, you'll most likely start out by reading them bedtime stories, but as they grow and develop, you can reverse the roles and have them read to you. Fiction is great for expanding their imaginations and increasing vocabulary, while reading the newspaper or other factual sources of information can develop their cognitive understanding of the world in which we live. Poems, such as those by Spike Milligan and AA Milne, can also be fun and inventive for young minds.
Games are another great opportunity to spend quality time together. Card games are easy to set up and clear away, as are dice games and simple board games. A book of brainteasers can help to stimulate your children's problem-solving abilities, while puzzle games can encourage teamwork and analytical acumen. Whatever you choose to play, try to set aside one night every week or every fortnight to get together and have fun!
At Fun Learning, we have a whole host of games, puzzles, toys and books which are designed to be enjoyed as a family unit. Here are a few suggestions to get you started: