Finding exciting new toys is hard work. We've played with prototypes, squished samples, twiddled and fiddled with games and puzzles at Toy Fairs and exhibitions all over. Take a look below for our favourite new 2019 toys to look forward to:
STEMS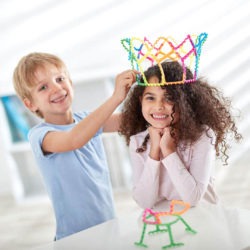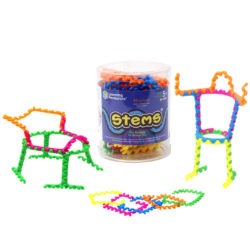 We had so much fun building with Stems, we even got to meet their inventor at the Olympia Toy Fair! He was quick to show us how you can turn these flexible bendy construction toy into wearable items! The squares clip together with a 'zip' like click and unlike most building sets can bend and twist to create some really unusual shapes! Coming soon!
ARTIE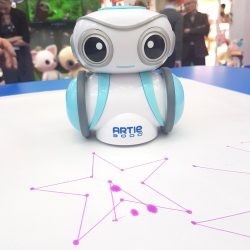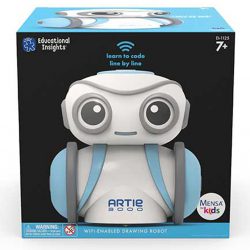 Learning Resources continue to develop their coding range with this big brother of Botley the coding Robot. Aimed at an older age range, ARTIE offers a deeper delve into the principles of coding, as children program Artie to draw, in a ballet of angles and code. Kids can save their programs or download and edit Learning Resource's codes, even better is the fact it connects via local wifi to your device, meaning no internet connection is required. It's easy to click and drop blocks of code in to program Artie, but it's been made accessible for younger children as well, as theres a direct input mode. So younger kids can direct Artie directly using the draw mode! We're looking forward to this arriving in early summer!
HEADU
We love this new range of puzzles and activity sets from HEADU, each is colourfully illustrated in chunky card, with interactive elements! Our particular favourite was the X-Ray Of The Human Body. Just shine the blue light on the puzzle to reveal the skeleton under the skin! The puzzle comes with labelled body parts, great for little ones curious to learn about their insides.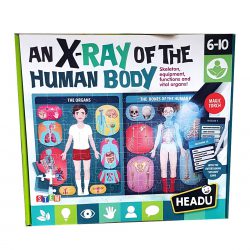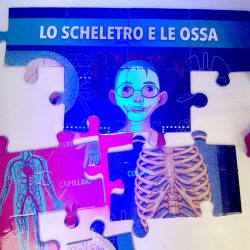 Colour Catch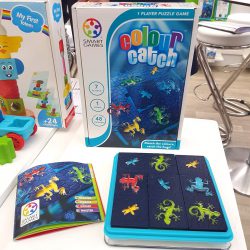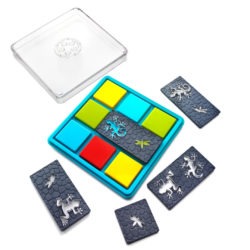 Colour Catch is SmartGame's latest 2D tile game, with a new look and feel for a tile arrangement puzzle. The frogs and lizards tiles are transparent and their colour comes from the board squares underneath. This means this puzzle doesn't need any set up, you can get straight in and start solving all of the challenges! To win, each lizard must be laid on the board to point at the correct colour dragonfly it will catch.
We can't help but also mention the new SmartMax Dinosaurs! Just look at those roar-some toothy grins!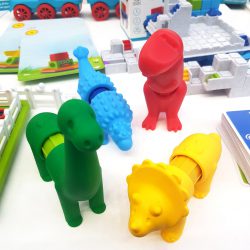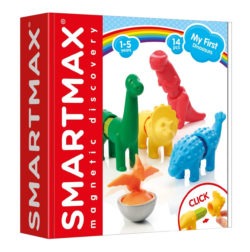 We had the opportunity to play this for the first time at the Toy Fair. This is one of these weird and wacky games, that is hard to explain but is easy and fun to play. Everyone is dealt cards with numbers between 1 – 100. Now  with no communication of any kind, working together, you have to lay them down in value order. It's one of those games you can let your self get a bit obsessed with, playing again and again trying to beat the game together!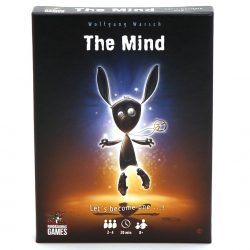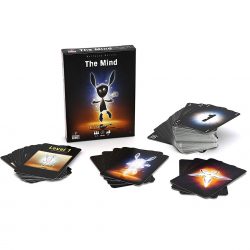 Tech Will Save Us
Tech Will Save Us offer a comprehensive range of product that covers coding for children from the ages of 5 and up. Kids will start by creating electrical circuits using salt dough as a conductor, to understand the basics of how electric circuits work. They'll progress from making circuits, to coding a beat box machine! Inspiring stuff! We're so excited to get our hands on this later in the year!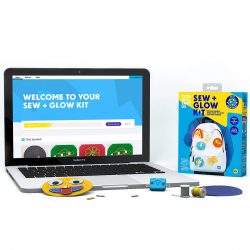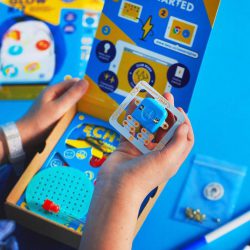 We're always looking for new exciting ways to inspire and educate children. Check out our new arrivals for lots more exciting toys and games!