Looking for some creative gift ideas this christmas? 
Then look no further, we've got our favourite christmas crafty gifts here for you to take a look at. So whether you've got a budding Picasso or someone who just likes to make colourful mess, (and let's be honest, sometimes it's hard to tell the difference) here are some of our top picks for gifts for the creative kid this year: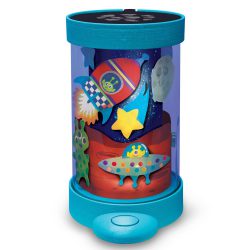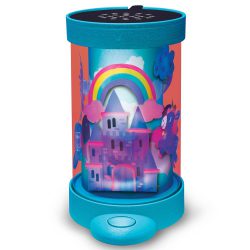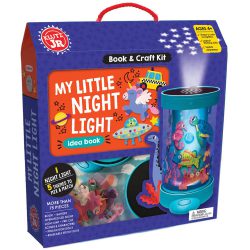 We love this fantastic new kit from the Klutz JR. range. Developed especially for younger crafters you can make your very own custom night light. There a 5 different landscapes for the foreground of your scene (city, clouds, ocean floor, grass and rocks)  and 4 backgrounds to chose from (water, forest, sky and night sky). Then there are 50 different punch outs to decorate your foreground and background giving extra dimension to the diorama. The punch outs are super cute and include rockets, planets, narwhals, rainbows, trucks, unicorns, buildings, fish, dinosaurs and many more.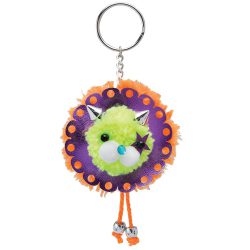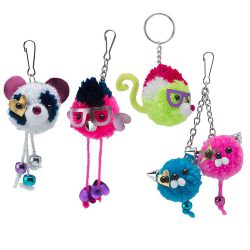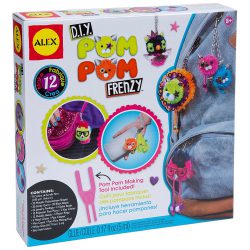 Make your own colourful, zany pom pom creations! This kit makes it super easy to construct a wide variety of colourful characters, with lots of stick on accessories, like glasses, feet and tails. Great for children aged 8+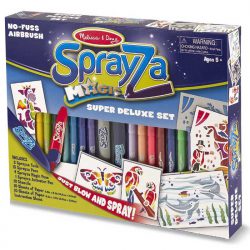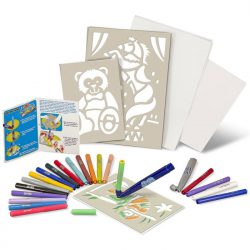 Kids can make their own spray masterpieces just by blowing! Attach the Sprayza Tool to one of 20 Sprayza Pens, then just blow. It's so simple to use the different stencils to create colourful scenes. This kit has so many pens to use, for blending, dotting and squiggling. Theres even a magic activator pen that makes the other pen's ink change colour!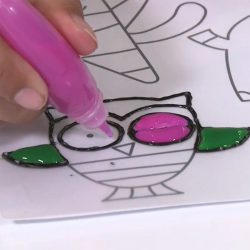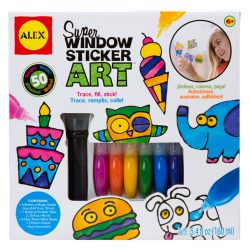 Make your own window clinging sun catchers! Just draw with the black, then fill in with the other brightly coloured pens to make your own mini stain glass stickers that can be peeled off and moved with no mess. Theres lots of designs to trace or you could make your own!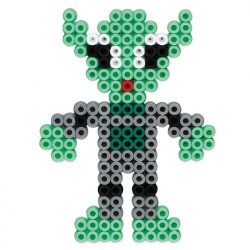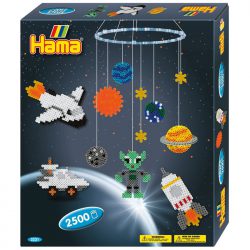 Kids can make an out of this world mobile, by using this classic craft kit, with intergalactic designs.  Just arrange the Hama pieces on the board, iron them to 'fix' the shape then hang! A different way to display your Hama designs, or just brighten up a room!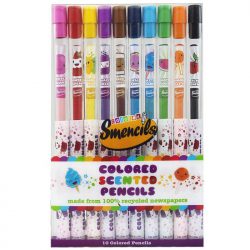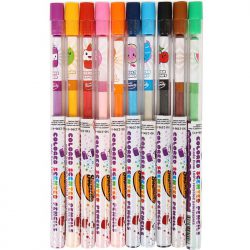 A pack of 10 smelly coloured pencils made from recycled paper. With such smells as blueberry, kiwi, orange, and more, these are great for any stationery fanatic. What more needs to be said?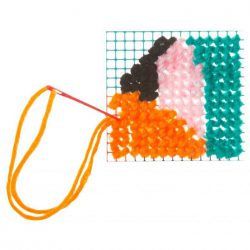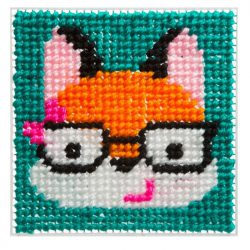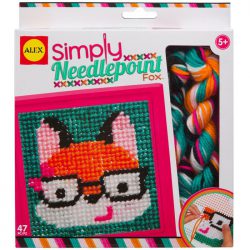 A classic needlecraft present. This bold fox design is printed directly onto the mesh, in colour, making it easy for kids to know where to stitch.It's a great starter kit with loads of woollen yarn and chunky plastic needle. Great for children aged 5+ who are learning to sew.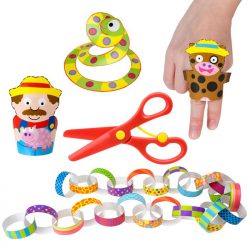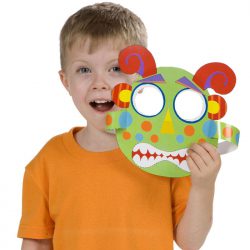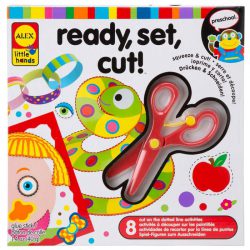 A great crafty Christmas gift for  a younger child. Children can chop, snip and cut to their hearts content, making masks, paper-chains, finger puppets and more. These kid safe scissors can be used by children as young as 3 and come with a plastic 'spring' to help them open the scissors.
We've got loads more creative gift ideas for children and teens. If you're struggling for time, don't forget we can gift wrap your choices for you and post them directly.